Examples of Projects
---
R.J.Lewis Design worked closely with the client from the initial concept through to manufacture. Injection moulding experience played a key part to the development of this project.
---
Design of model turbines for higher education enabling students to understand the efficiency of various types of turbines by means of measuring Speed, Torque and pressure.
---
Production of Solid Models and Drawings from existing parts (With some existing drawings) of Classic car engine parts; Fuel pumps, Carburetters etc.....
---
Design of Escalators for the London Underground, designed to fit inside existing framework. Full working Drawings including Assembly drawings with fitting notes, fabrication drawings, Site Drawings, part drawings, BOM`s and Solid Models.
---
Design of Conveyor systems for food handling. Solid models, Working drawings and BOM were produced working closely with the customers design team. The drawings were then loaded on to the customers Works manager at their premises.
---
Sir Nigel Gresley Modeled from Original Plans
---
Hand held meter, used by drivers to measure wall thickness of oil pipes.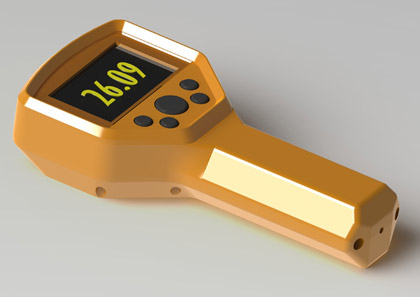 ---